North American aviation industry by numbers – the latest trends and data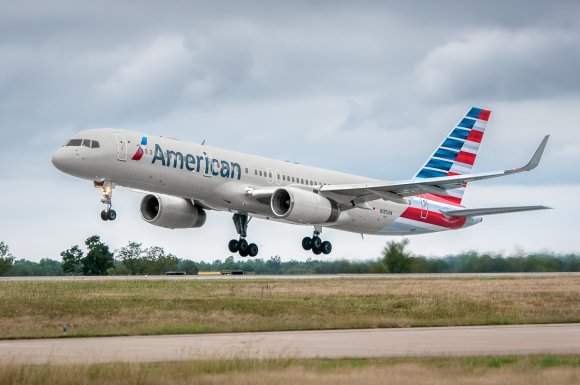 Top North American airline routes
Los Angeles (LAX) – San Francisco (SFO) had the largest number of two-way seats during the third quarter of 2018 at 1,269,442. The route is operated by five carriers (Alaska Airlines, American Airlines, Delta Air Lines, Southwest Airlines and United Airlines), with United commanding the largest share of the market by capacity (31.6 %).
Vancouver (YVR) to Calgary (YYC) recorded the largest year-on-year rise in available seat capacity in the top ten, growing by 20.2 % to be ranked tenth (up from 21st during Q3 2017). Flair Airlines began operating the route in June 2018, which has prompted WestJet and Air Canada to increase frequencies.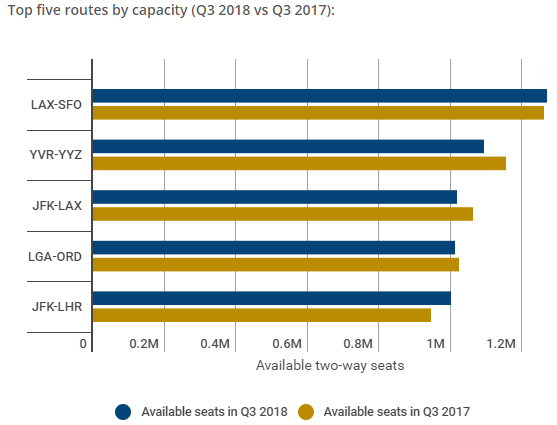 Top North American airlines
All airlines in the top ten increased year-on-year seat capacity during Q3 2018, with Alaska Airlines recording the largest %age rise. The growth for Alaska Airlines largely stems from the integration of Virgin America, which the carrier bought in December 2016. Low-cost carriers Spirit Airlines and Frontier Airlines also enjoyed, growing capacity by 15.5 % and 17.9 % respectively.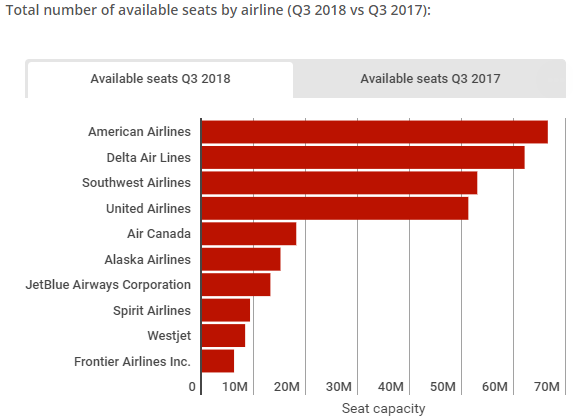 Top North American airports
Atlanta Hartsfield-Jackson added more than 500,000 departure seats in Q3 2018, compared with the same quarter last year. The growth of 3.3 % outpaced that of the other airports featuring in the top five. Los Angeles International increased its total number of departure seats by 2.5 %, Chicago O'Hare by 2.8 %, Dallas/Fort Worth by 2.8 %, and New York J F Kennedy by 1.7 %. Elsewhere in the top ten, Seattle-Tacoma recorded impressive growth of 7.7 % after adding 591,035 departure seats.