Istanbul's new airport aims to be one of world's largest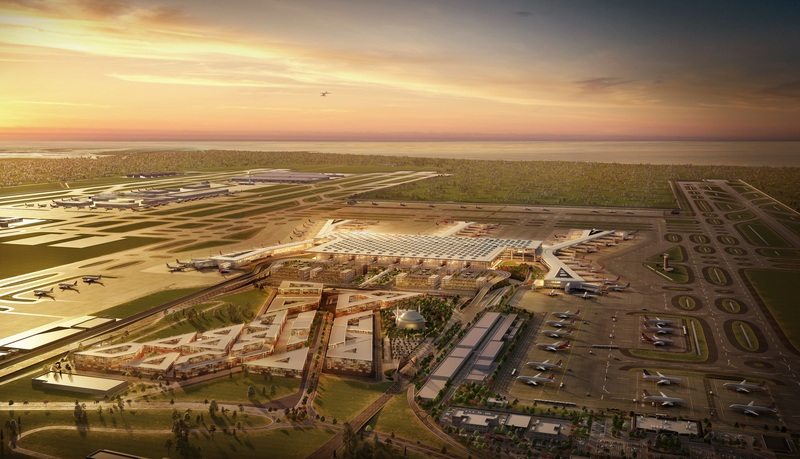 The new airport of Istanbul was officially inaugurated Monday, although it won't be fully functioning until the end of the year.
There's symbolic significance with its inauguration happening now: October 29 marks the 95th anniversary of Turkey establishing itself as a republic.
The new airport aims to establish itself as a major travel hub and a key player on the world aviation stage, thanks to Turkey's East-meets-West location.
Once completed, the airport will be huge: the total project area is 76.5 million square meters. It's supposed to have the world's largest terminal under one roof, although it's opening in phases and only limited flights will take off at first.
They hope the airport will see 200,000 or more passengers passing through daily.
New aviation center
By the end of December 2018, Turkey's main airport, Ataturk International Airport, will cease operations and Istanbul New Airport will become the city's aviation center.
There has also been widespread construction to connect the airport to the rest of the city, via metro, road and high-speed train.
The team hopes the airport will become one of the world's busiest within the next few years, igniting the Turkish economy and generating jobs. Time will tell whether the new project has a smooth takeoff or gets grounded in further delays.