Delta invests $2 billion into partnership with LATAM to compete against American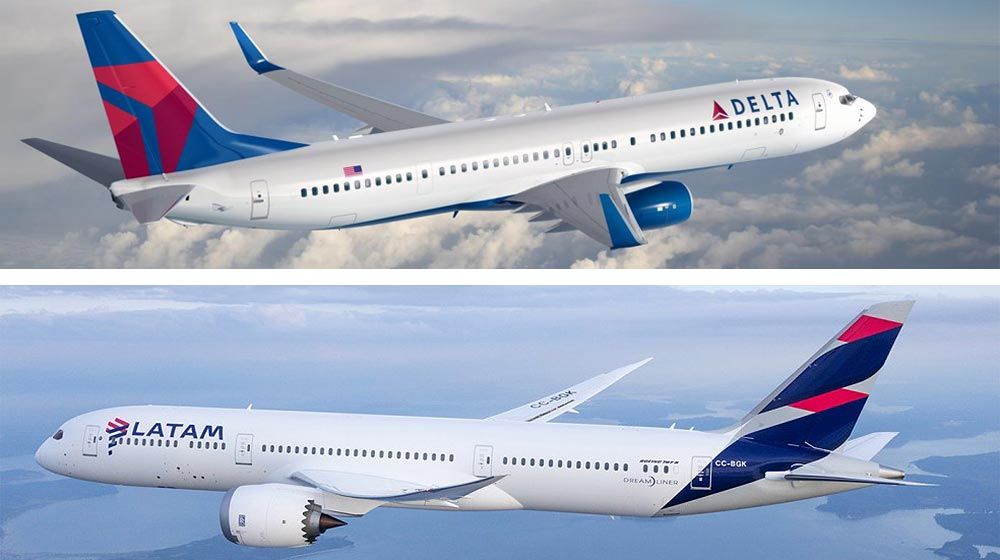 Delta Air Lines is forming a strategic partnership together with the biggest airline group in South America, LATAM. The U.S. airline will acquire a 20% stake in the South American airline for $1.9 billion and invest $350 million to support the establishment of the partnership. LATAM's Board of Directors will now seat Delta's representatives.
In addition, LATAM will transfer four Airbus A350 XWB aircraft together with its commitment to acquire ten A350s to Delta, as the former is going through a fleet transformation process.
As of August 30, 2019, the U.S. carrier operated 13 Airbus A350 aircraft and has 12 orders pending delivery.
The two airlines plan to serve 435 destinations worldwide and carry more passengers between North America and Latin America than any other joint venture. Delta will finance the investment by newly issued debt and free cash, as it is the only major airline in the United States that is not affected by the 737 MAX crisis – the airline has zero MAX aircraft in its fleet.
The deal is still to be approved by customary closing conditions and all required governmental and regulatory.