Air France's flight schedule as of June 30th 2020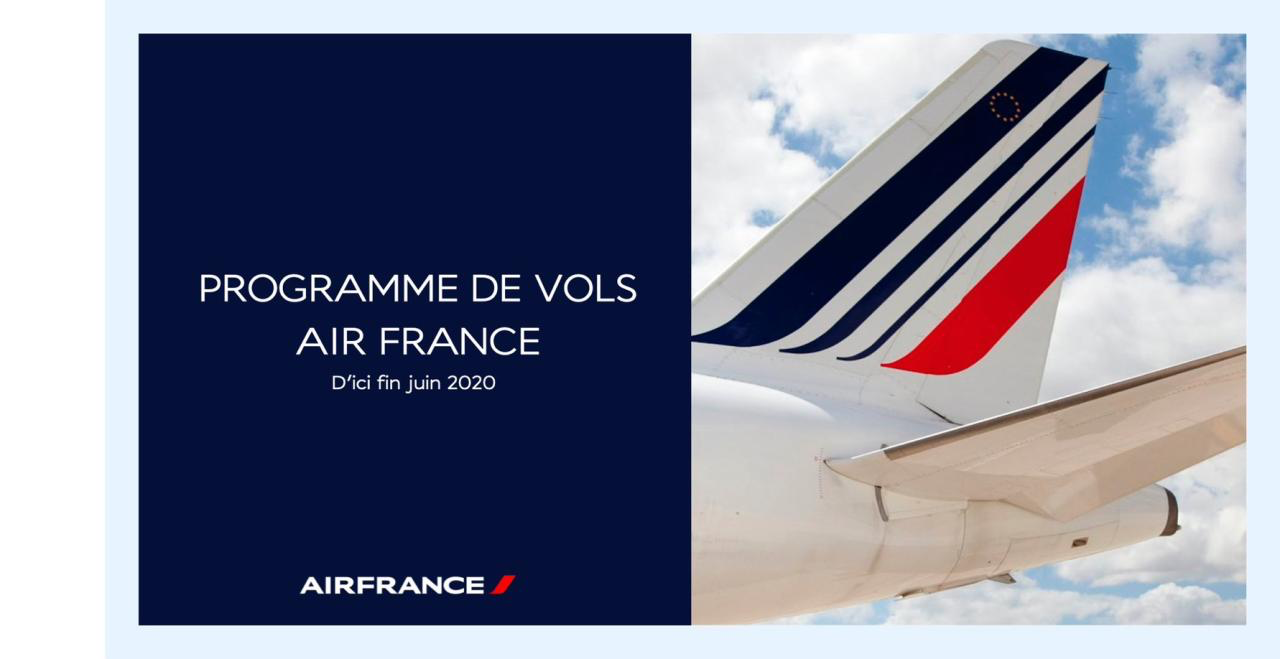 Air France plans on resuming its flights, increasing its routes and rotations progressively, especially within France and Europe. The airline will deploy 15% of its usual capacity using 75 aircraft.
Air France's flight schedule as of June 30th 20 from/to Paris-CDG
Ajaccio, Bastia, Biarritz, Bordeaux, Brest, Calvi, Clermont-Ferrand, Figari, Marseille, Montpellier, Nice, Pau, Perpignan, Toulon, Toulouse
French overseas department and Caribbean islands
Cayenne, Fort-de-France, Pointe-à-Pitre, Saint-Denis de La Réunion
Amsterdam, Athens, Barcelona, Bari, Bergen, Berlin, Birmingham, Bologna, Bucharest, Budapest, Copenhagen, Dublin, Düsseldorf, Edinburgh, Yerevan, Florence, Frankfurt, Geneva, Hamburg, Hanover, Heraklion, Ibiza, Lisbon, Ljubljana, London, Madrid, Manchester, Milan, Munich, Naples, Newcastle, Oslo, Palma de Mallorca, Porto, Prague, Rome, Stockholm, Warsaw, Venice, Vienna, Zurich
Bangalore, Beirut, Bombay, Delhi, Dubai, Cairo
Cotonou, Douala, Yaoundé + Conakry and Nouakchott, only to Paris CDG.
Atlanta, Chicago, New York, Los Angeles, Mexico City, Montréal
Rio de Janeiro, Sao Paulo
Hong Kong, Osaka, Seoul, Singapore, Tokyo
Air France's flight schedule as of June 30th 20 from/to Lyon-Saint Exupéry
Biarritz, Bordeaux, Brest, Caen, Lille, Nantes, Nice, Pau, Rennes, Strasbourg, Toulouse